rom elegant Lamego to Regua and Vega de Terron, you'll find that people still ply their traditional trades in the historic pockets of the Douro Valley. The vineyards that grace the banks of the Douro are worked the way vineyards in the region always have been. The wines they produce, from the many highly loved varieties of port, to their fine unfortified reds and whites, are as rich and plentiful as ever. The fare is as honest and delicious as it has always been. And, best of all, Scenic has two itineraries to take you there .
Book your 8 or 11 Day Douro River Cruise and Fly FREE to Europe for ALL Suites. On our 11 day sailing, guests on the Diamond Deck receive Free Premium Economy Air. PLUS save up to an additional $1,000 per couple when you pay in full.
2019 Europe River Cruises Offers
Unforgettable Douro
11 days Porto - Porto
Cruise the beautiful Douro Valley on an 11 day river cruise. Discover the treasures of Porto, the vineyards in Regua, Vinhateiro & the Côa Valley Museum.View Itinerary
Delightful Douro
8 days Porto - Porto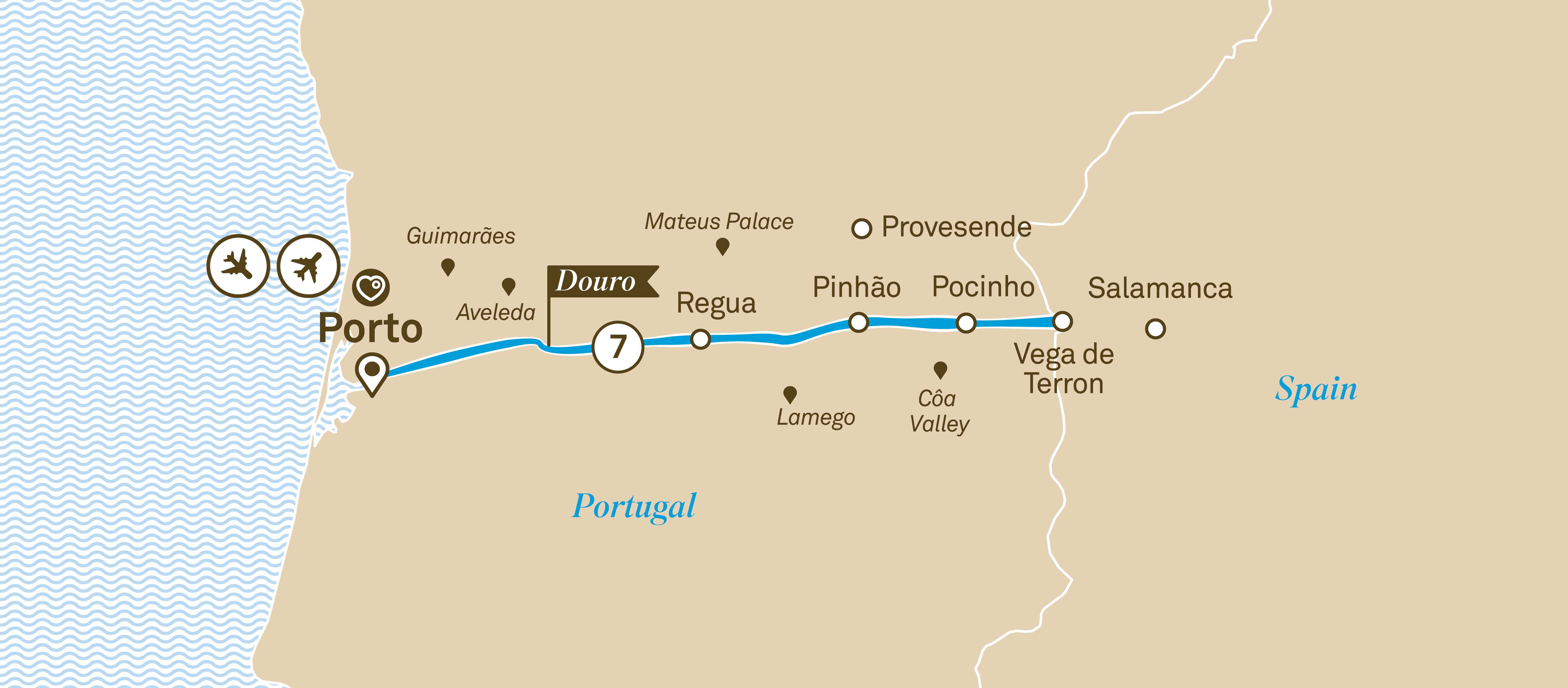 Cruise the idyllic Douro Valley in 5-star luxury on this 8 day round trip from Porto. Tour elegant Lamego & discover Salamanca's striking architecture. View Itinerary
Combine these Douro River Cruises with City Stays in Lisbon or Madrid.
Launched in 2016, Scenic Azure marries cutting-edge technology with the opulent flourishes you've come to expect from Scenic. Developed for the meandering flow of the majestic Douro, this 265 foot Space-Ship affords a truly blissful experience for those seeking a break amid the scenic splendor of this exquisite waterway.